Brake Reservoir
Gebruikt uit oude stock in goede staat.
Used from old stock in good condition.
Store: MAG O6 19/0
Date: 29/11/2013
WorldWide Shipping
Ship prices to the Countries of destination:
Web Link to:
België – Nederland – Germany – Luxembourg – France (Excluding overseas territories) – United Kingdom
If your country is not here, please email us for price shipping cost or combined shipping.
Email to:
Prices / Payment / Shipping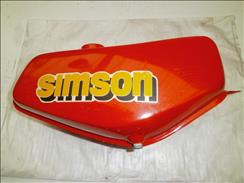 Guestbook
22-05-2020

- altijd weer prettig zaken doen met Willy.

Correcte handel,... 

Read more

14-05-2020

- Bedankt Willy voor de snelle levering.

mvg,

sven

Read more

14-05-2020

- Thanks Willy. Hard to find part as described and... 

Read more
Leave a message
Shopping Cart
No items in shopping cart