Cables and Wiring Harnesses
Minimum 30jaar oud / Minimum 30 years old
Alle kabels zijn nieuw (tenzij anders beschreven) en worden verkocht als 2de hands.
All cables are new (unless otherwise described) and are sold as second hand.
This month new in our shop
Follow web link below
March 2019
25/03/2019 W parts:
Bolt and Nut: 3 pieces
Other Parts: 28 pieces
09/03/2019
03/03/2019
-------------------
January 2019
28/01/2019
09/01/2019
WorldWide Shipping
Ship prices to the Countries of destination:
Web Link to:
België – Nederland – Germany – Luxembourg – France (Excluding overseas territories) – United Kingdom
If your country is not here, please email us for price shipping cost or combined shipping.
Email to:
Prices / Payment / Shipping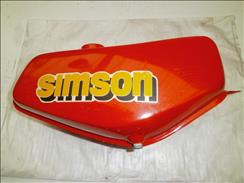 Guestbook
20-01-2020

- Happy with my parts. Thanks Willy.

Read more

22-10-2019

- Excellent service excellent part recommend thank you Willy.

Read more

18-09-2019

- Great service, fast shipping (to UK) and most importantly the... 

Read more
Leave a message
Shopping Cart
No items in shopping cart