SKF Steel Balls
Voor verzending van de Steel Balls hanteren wij een Minimum bestel bedrag van 5€
Is niet van toepassing bij afhaling.
For shipping of the Steel Balls we apply a Minimum order amount of 5 €
Does not apply at pick up.
This month new in our shop
Follow web link below
March 2019
25/03/2019 W parts:
Bolt and Nut: 3 pieces
Other Parts: 28 pieces
09/03/2019
03/03/2019
-------------------
January 2019
28/01/2019
09/01/2019
WorldWide Shipping
Ship prices to the Countries of destination:
Web Link to:
België – Nederland – Germany – Luxembourg – France (Excluding overseas territories) – United Kingdom
If your country is not here, please email us for price shipping cost or combined shipping.
Email to:
Prices / Payment / Shipping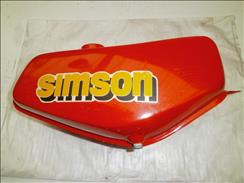 Guestbook
20-01-2020

- Happy with my parts. Thanks Willy.

Read more

22-10-2019

- Excellent service excellent part recommend thank you Willy.

Read more

18-09-2019

- Great service, fast shipping (to UK) and most importantly the... 

Read more
Leave a message
Shopping Cart
No items in shopping cart