Contact & Openingsuur
Waar vind U ons:
Euromotors
Frans Beirenslaan 153
2150 Borsbeek
Tel/fax: 0032 (0)3 321 88 48
BTW: BE 0424 368 763
Email: euromotors@village.uunet.be
Route beschrijving:
(GPS N51 11.856 E4 28.884)
Komende van Gent of Breda ga op de ring in Antwerpen richting E34/E313 Luik-Hasselt-Eindhoven-Turnhout en neem afslag 18 rechts richting Mortsel.
Komende van Eindhoven of Luik, op de E313 neem afslag 18 richting Mortsel / Luchthaven.
Na 1.5km ziet U rechts een grote Windmolen, daar is onze Shop.
Wij zijn open van:
Dinsdag tot Vrijdag van 09.00 tot 11.00 en 15.00 tot 18.30
Zaterdag van 09.00 tot 13.00
Zon en Maandag gesloten.
WorldWide Shipping
Ship prices to the Countries of destination:
Web Link to:
België – Nederland – Germany – Luxembourg – France (Excluding overseas territories) – United Kingdom
If your country is not here, please email us for price shipping cost or combined shipping.
Email to:
Prices / Payment / Shipping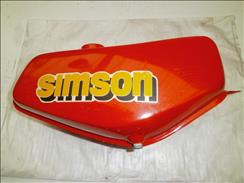 Guestbook
29-09-2020

- I order some parts for my TSS Triumph - friendly... 

Read more

01-09-2020

- Dank je wel voor de snelle levering tegen een correcte... 

Read more

23-08-2020

- I ordered some spare parts for my MZ and everything... 

Read more
Leave a message
Shopping Cart
No items in shopping cart